Top Blockchain Development Companies
The blockchain technology has become revolutionary and on-demand services. In recent times, innovation has totally changed the way companies work, especially those operating in the finance sector. Presently, a good number of large and medium-sized businesses are considering the growth possibilities obtainable from the blockchain. As such, many startups are exploring peer-to-peer services in order to gain competitive advantages in their respective sectors.
Continuous network downtime, security breaches, and substantial capital to host various business services are the factors persuading enterprises to adopt blockchain. The technology does an excellent job of handling the growing demands of modern business applications. If you want a business decentralized network that will help secure and manage your sensitive data via smart contracts, here are the top blockchain development companies you can work with.
This custom software development firm offers an extensive array of services. They deal in prototyping, business analysis, mobile app development, quality assurance, and testing, UX/UI design, MVP development, and RoR web development. SumatoSoft also has a showing for building custom blockchain solutions and creates turn-key projects for small and medium-sized startups. The company has delivered enough to become a well-known blockchain development firm. On the backs of its solid experience, SumatoSoft can develop solutions for a variety of sectors, from healthcare to fintech, logistics to education, and media to adtech.
Founded in 2001, Altoros went from Sunnyvale to Switzerland, Norway, Denmark, and the United Kingdom within a decade. The company deploys cloud and software solutions to the Cloud Foundry ecosystem while working with businesses. Save its offerings in blockchain technology, Altoros are experts when it comes to big data, Artificial Intelligence, and cloud consulting. Since its inception, the company has been assisting many businesses to create blockchain-based solutions. They help in the operation of a decentralized, distributed, and secure system to speed up business processes and enhance existing workflows.
This is a blockchain product research and development studio. MVP Workshops majors in decentralized business models, the tokenization of digital assets, and the development of end-to-end products. The company helps growing businesses to validate ideas, building, and launch blockchain-based products for their day to day activities. For more than three years, the team has been working exclusively on blockchain projects. During the crowdsale, it raised over $50 million. The company also conducted end-to-end ICOs, builds multi-coin mobile wallets and private blockchains. They have also created a tokenization platform atop Ethermint.
Chain
Chain was founded in 2014, and it was one of the companies privileged to be born in San Francisco. The blockchain company has proven itself reputable and experience in a variety of fields, enabling organizations to create a firm foundation for their financial services. The firm can manage financial assets securely in a token format. They do so on private ledgers and transfer them across public networks. With a tremendous potential of working with a range of finance companies, Chain has stints with Visa, Capital One, Orange, Citigroup, Nasdaq, Fiserv, and many other tech startups. The company also deals with cryptography and payment systems.
Treehouse Technology Group is a group of skilled and experienced developers whose collective vision is to revolutionize the workings of the blockchain industry. Founded in 2014 in Boston, the company assists users from Fortune 100 companies to startups in developing secure and reliable contracts. They use Ethereum, Solidity, and Proof of Stake Algorithm to work their magic. The blockchain development firm offers an extensive range of token services to companies of any development stage. They also assist enterprises in building tech projects in line with their services. While complying with the ERC-20 token standard, Treehouse Technology are experts when it comes to security, auditing, and consultation services.
This Philadelphia-born company was founded in 2017. It is a dedicated lab or R & D professionals in blockchain technologies for a software development firm called Aplana Software Inc. ABES Labs offers a complete package of services, from blockchain consulting to architecture design, support to maintenance, applications, and services development to smart contracts. The digital products company is focused on implementing and conducting research in innovative solutions in relationship with the blockchain technology for customers from around the world. Blockchain technology is exponentially useful for digital supply chain management, sourcing and tendering, contracts management and execution, payments inside the ecosystem of suppliers and partners.
If you are looking for the pioneering software development agency with a soft spot for startups, Enkode is your best bet. Enkode is voted Top App and Web Development Company in AppFutura, and Good Firms. Not just that, but the agency also holds a five-star rating on Clutch. Enkode is a consultation for startups, focuses on R&D centers, and can help in web and mobile development. The company reassures the gap between entrepreneurial vision and developer execution. The team wants to help startups from different sectors best the challenges offered up by ever-changing market situations. You get to save time and money by getting the job done just about right the first time. They have experienced tech leaders who enhance a remote team.
This modern age blockchain development company caters to both startups and big enterprises. It got off the ground in 2003, initially as a software services and product development company. From there, it branched out into dealing with cutting-edge technologies, prominent of which is the blockchain system. Ionixx Technologies is one of the early adopters of blockchain technology. As such, the company has been the brains behind a good number of use cases for a diversity of clientele, from large tech firms to innovation-driven startups who have achieved and sustained successful results. At the company's core is design-driven development, on the backs of which it delivers secure, authentic, and high-quality blockchain solutions.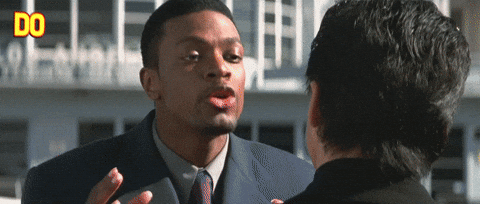 Conclusion
These reputable companies, alongside our experts at Blockchain Assets Group, have contributed immensely to the blockchain ecosystem. Our professionals have built several blockchain-enabled systems and helped numerous organizations scale their operations.
Reach out to us today for free consultations on how we can make blockchain works for your business' operations.